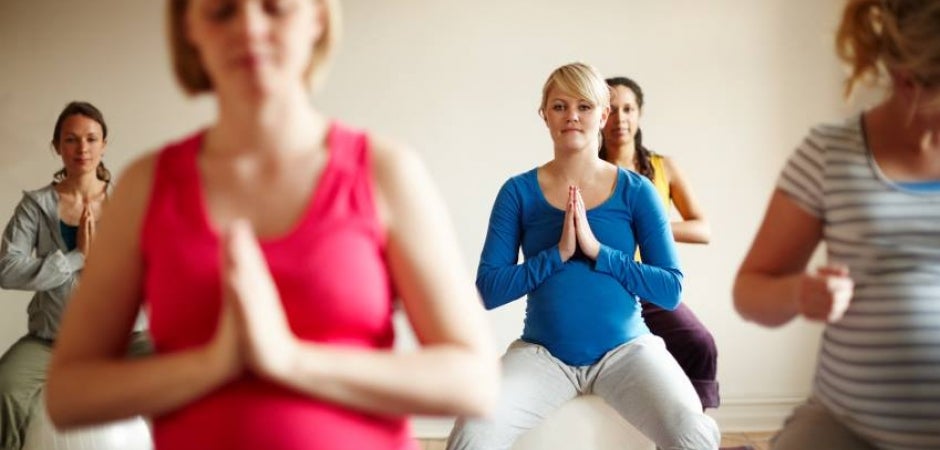 Hillcrest Medical Center offers free pre and postnatal yoga for mom, dad – and baby!
Join Celeste on Tuesdays for this joint pre and postnatal class, and build up stamina to help you prepare for motherhood. Through postnatal yoga, you will bond with your baby and other parents. Fathers and babies are welcome, too. Please bring a sling or carrier for your baby.
Click here for a printable flier, which includes a detailed map. Please note: this class is no longer available at Hillcrest South.
Yoga at HMC:
Hillcrest Exercise & Lifestyle Programs (HELP)
Bell II Building, floor 2
918.579.8000
Tuesdays, 6:30 p.m. – 7:30 p.m.
- Mats provided 
May 9, 23
June 13, 27
July 11, 25
Aug. 22, 29 
Sept. 12, 26
Oct. 10, 24
Nov. 14, 28 
Dec. 5, 12