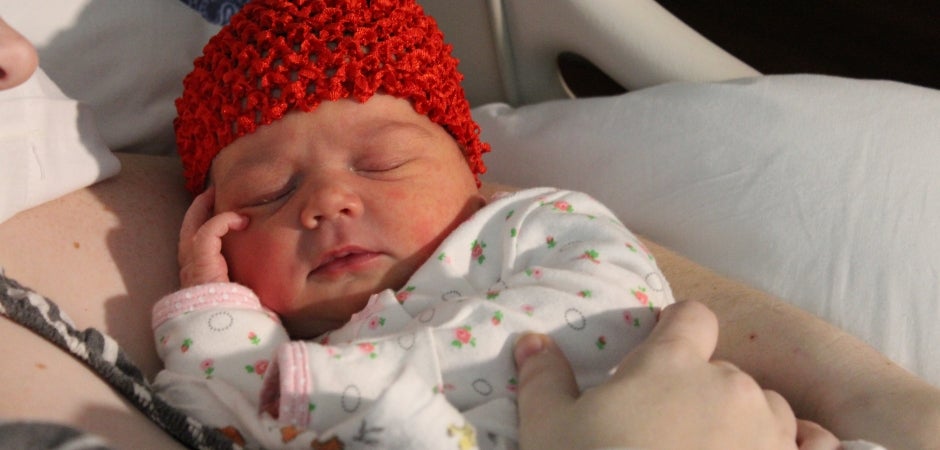 Welcome to the Peggy V. Helmerich Women's Health Center Internet nursery. We know that your family and friends will be anxious to see your new arrival. Here, you can gain access to Mom365 and view photos of your newborn. To respect the privacy of parents and family, only baby's first name, last initial and date of birth are listed. If they choose, parents may activate a password so that only friends and family may see their baby's photos.
If you are a new mother who received a username and password in your Welcome to Mom365 email please sign in here.
Want to purchase prints of your baby? You can view and order baby photos here.
Disclaimer: Mom365 has a security policy which prohibits showing pictures of infants until 48 hours after discharge from the hospital.