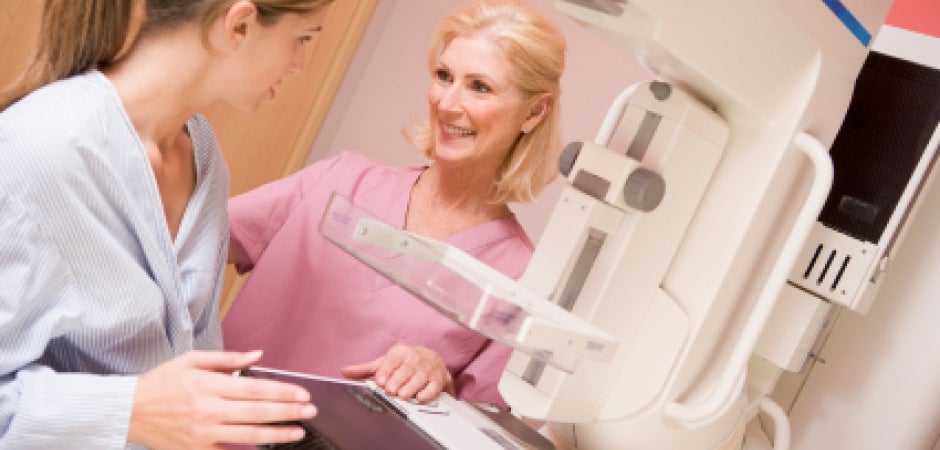 The Leta M. Chapman Breast Center is committed to providing the highest quality care. Taking your health a step further, we also offer bone density screenings for early detection of osteoporosis, and a lymphedema clinic to effectively manage swelling of the arms as a result of trauma to lymph nodes.
The Chapman Breast Center is conveniently located in the Peggy V. Helmerich Women's Health Center at Hillcrest at the corner of 11th and Utica.  Dedicated covered parking is available to all our patients.
Appointments
For Hillcrest Medical Center, please call (918) 579-8080.
For Hillcrest South, please call (918) 294-4700.
The test results will be sent directly to your physician and the Center also will send you a letter.
CHAPMAN BREAST CENTER HOURS:  8:00am-4:00pm Monday – Friday
PEGGY V. HELMERICH WOMEN'S HEALTH CENTER - 1120 S. Utica - Tulsa, OK  74104
Staff
Our highly qualified staff is available to answer any of your questions or concerns. The staff includes a board certified radiologist, registered radiological technologists with advanced certification in mammography and a certified densitometry technologist.