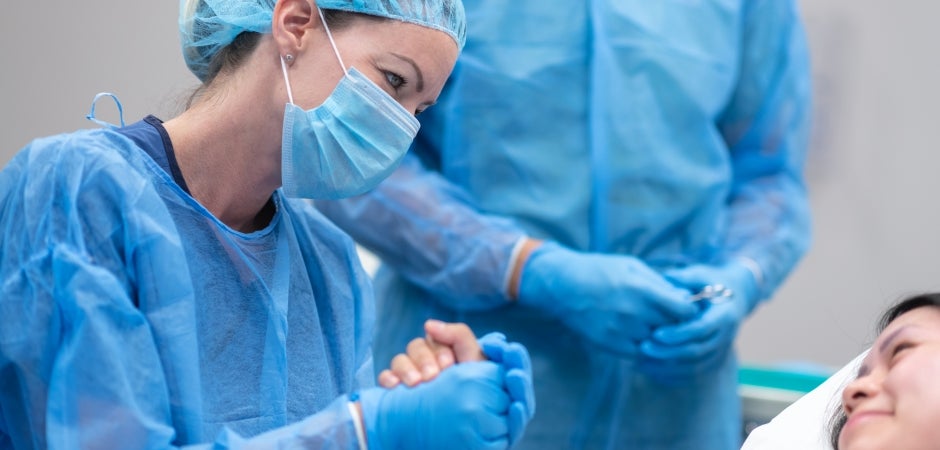 The Women's Health Center includes the Peggy V. Helmerich High Risk Antepartum unit where women, who must spend part of their pregnancy on bedrest, can receive special prenatal health care during pregnancy. The High Risk Antepartum unit offers centralized fetal heart monitoring. Each mother is cared for to meet her unique needs during her pregnancy. 
Women who may need to stay in the hospital before giving birth include those with pre-existing health issues such as diabetes, high blood pressure and pulmonary problems. These women require specialized prenatal care during pregnancy and the High Risk Antepartum unit provides this specialized care.
Other risk factors for specialized prenatal services during pregnancy include mothers who carry multiple babies (twins or triplets) and those women who have not been able to carry a pregnancy to term. All rooms are private rooms with private bathrooms. Each room includes a pull out couch in case the mother would like to have an overnight visitor.