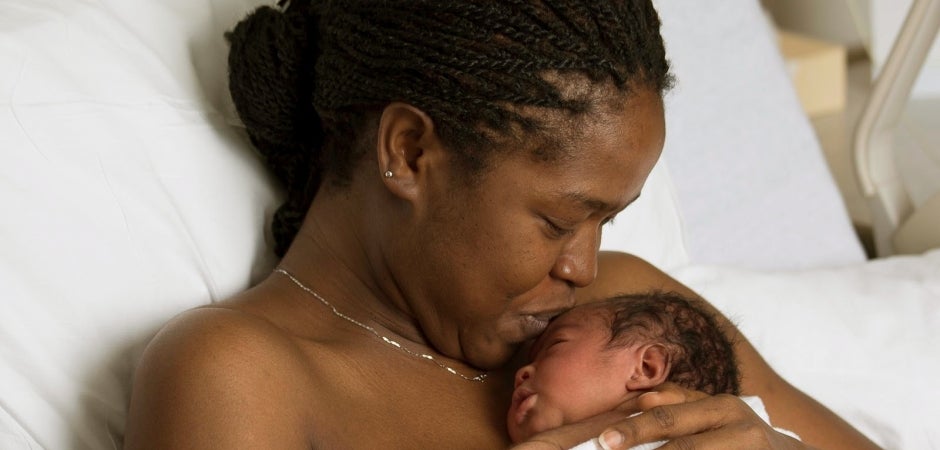 Any woman who has experienced a traditional cesarean section can tell you that the surgical procedure distracts from the celebration of bringing new life into the world. Oftentimes, mother and baby are separated directly after the birth. This time is essential for the health of the baby and for bonding between mother and child.
The Peggy V. Helmerich Women's Health Center at Hillcrest Medical Center now offers the "Gentle C-Section" program as a solution to this problem. This new process tries to maintain as natural of a delivery as possible allowing for a more family centered approach to the procedure. The goal is to allow the mother to hold, interact and provide skin-to-skin contact with her newborn.
These techniques are proven by research and have shown that skin-to-skin contact improves outcomes for both the baby and the mother and allows for more successful breastfeeding rates, better body temperature and an improved heart rate for the baby.