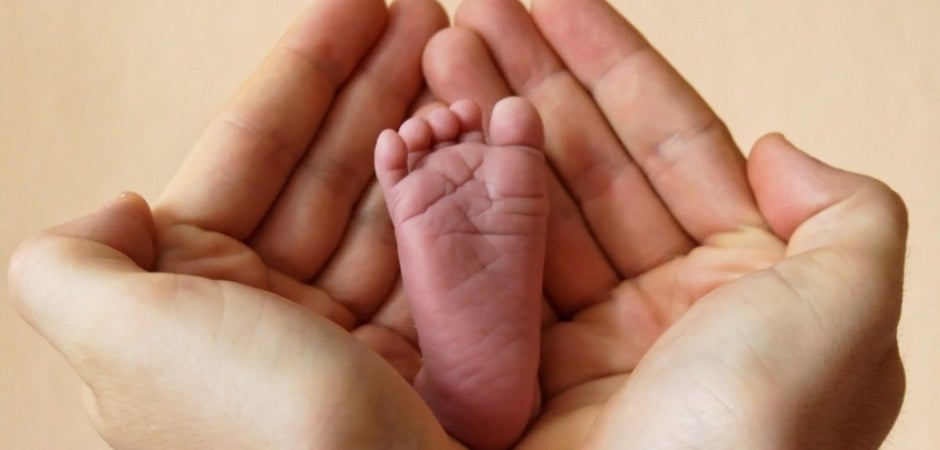 A special part of the Peggy V. Helmerich Women's Health Center @ Hillcrest is the Neonatal Intensive Care Unit (NICU). Infants hospitalized in the NICU often have complications of prematurity or neonatal infections and health challenges from birth.
Their challenges are met with exceptional medical care and support in this unique state-of-the-art facility with skilled and compassionate staff.
A full range of newborn intensive care and neonatal surgical services are available.
A Neonatal Transport Team is available to transfer newborns from other hospitals.
Arrangements for transfer can be made 24 hours-a-day by calling (888) 550-7337.
This Level III Neonatal Intensive Care Unit was built after seven years of research. The 42-bed facility features a unique pod design with subdued lighting and sound, that enhances the developmental environment for infants, and provides privacy for families. This unit caters to a family's need for consistent physician contact and privacy with their infant.
Medical Staff
Comprehensive medical care is provided by Board Certified Neonatologists around-the-clock. The physicians utilize a primary physician care plan whereby each neonatologist follows each infant through his or her entire hospitalization, on an individual basis. This approach gives the infant and familiy continuity of care and communication.
The multi-disciplinary team in the NICU includes:
Neonatal nurse practitioners
High-risk & Neonatal nurses
Respiratory & Physical therapists
Certified lactation consultants
Dietician
Education and social service coordinators
Chaplain
Dedicated neonatal pharmacist
Maternal Fetal Medicine Specialists
NICU Features
42 beds
Two isolation rooms for returning infants or transfers from other facilities
State-of-the art equipment such as infant monitors, isolettes and radiant warmers
Parent-care transition rooms for families preparing to take their infant home
Sterile room for minor procedures
Private rooms for lactation consulting and expressing breast milk
Service area for preparing stored milk and formulas for feedings
Training room for "Baby Boot Camp," which offers infant care and CPR classes