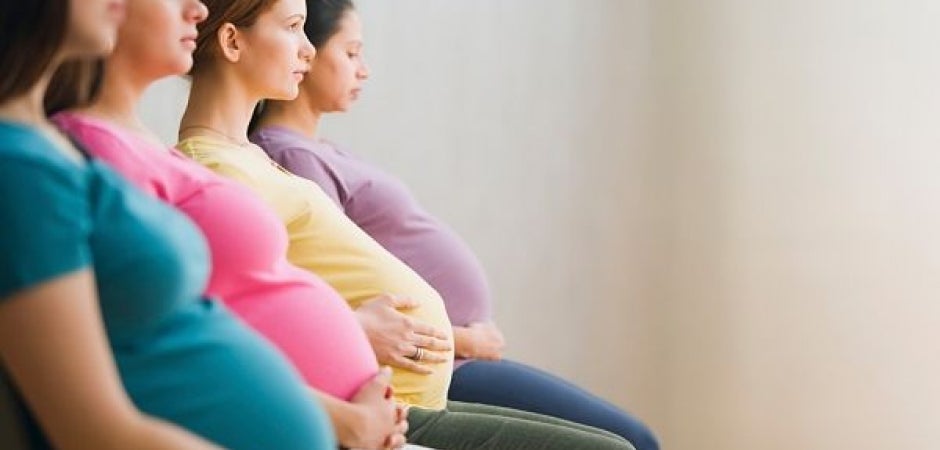 All classes are located at Hillcrest Medical Center (1120 S. Utica Ave.), inside the Peggy V. Helmerich Women's Health Center, or at Hillcrest South ( 8803 S. 101st E. Ave.) in the education center.
Classes are free for patients delivering at a Hillcrest facility, including Bailey Medical Center, Hillcrest Claremore, Hillcrest Medical Center and Hillcrest South. Others are charged a nominal fee. Class sizes are limited to one registrant and their one guest.
Class dates subject to change. Classes may be canceled due to lack of signups or inclement weather. All participants will be notified in advance.
Hillcrest Medical Center labor & delivery tours are available Mondays at 6 p.m. and Wednesdays at 11 a.m. Tours in Spanish will be available the first Tuesday of each month at 6 p.m. If you have any questions, please call 918-579-8028.
Hillcrest Hospital South labor & delivery tours are available to participants after each class and by appointment. For questions or to schedule a time for a tour, please call 918-294-4009.
This free workshop, offered in English and Spanish, helps parents and caregivers with car seat safety and education. By attending, those qualified are eligible for a car seat at a discounted rate of $20. This class is sponsored by Safe Kids Coalition, and Hillcrest is proud to sponsor this wonderful workshop. To register, please visit safekidstulsa.com or call Safe Kids at 918-494-SAFE (7233).
Childbirth Education Classes
Childbirth Education Classes