Along with the joys of motherhood are the potential challenges. For first time mom Kimberly Mayfield, breastfeeding her daughter Analise was the least of her worries.
"Everyone made it seem like your body would just know how to breastfeed, and that it would not be as hard as you think," says Kimberly. "I thought whenever the baby is hungry I would feed her, and that is all breastfeeding is."
Shortly after giving birth, Kimberly soon learned that breastfeeding was much different than what she expected; her excitement for nursing turned into a challenge for her and baby Analise.
"I felt something wasn't right with Analise," recalls Kimberly. "Analise was always crying. Obviously, newborns cry, but with Analise, it was a lot of crying, like nonstop. We couldn't get her to calm down."
With little knowledge as to why Analise wouldn't stop crying, Kimberly did the only thing she knew to do.
"I would breastfeed for an hour and a half because that is the only thing that kept her from crying, but I was in so much pain," says Kimberly. "My nipples were cracked and bleeding; nothing could touch that area because of the pain. I was miserable."
Kimberly turned to other mothers in support groups for tips and advice. She attempted to use a nipple shield and feeding syringe. She committed to trying these methods in hopes that her breastfeeding situation would improve. As weeks went by, things were not getting better and were actually getting worse. During a regular visit to the pediatrician, Kimberly learned that Analise weighed only six pounds at eight weeks old.
"I didn't know if that was normal; I knew nothing," says Kimberly. "I was scared she wasn't going to develop properly because of how underweight she was."
With fear for Analise's health and a determination to breastfeed, Kimberly and Analise visited the Lactation Center at Hillcrest under the direction of their pediatrician. It was the care and support from the lactation consultant, Lynel Kupec, which turned things around.
"I will never forget meeting Lynel," says Kimberly.  "She was exactly what we needed."
Within minutes of assessing Analise, Lynel recognized the severity of their situation and developed a feeding plan fit specifically for Kimberly and Analise. Lynel provided Kimberly with the resources and explanations necessary to successfully nourish her baby.
"When you talk to a lactation consultant they don't just give you a list of things to do," says Kimberly. "It was like talking to a friend who was educated in what I needed help with."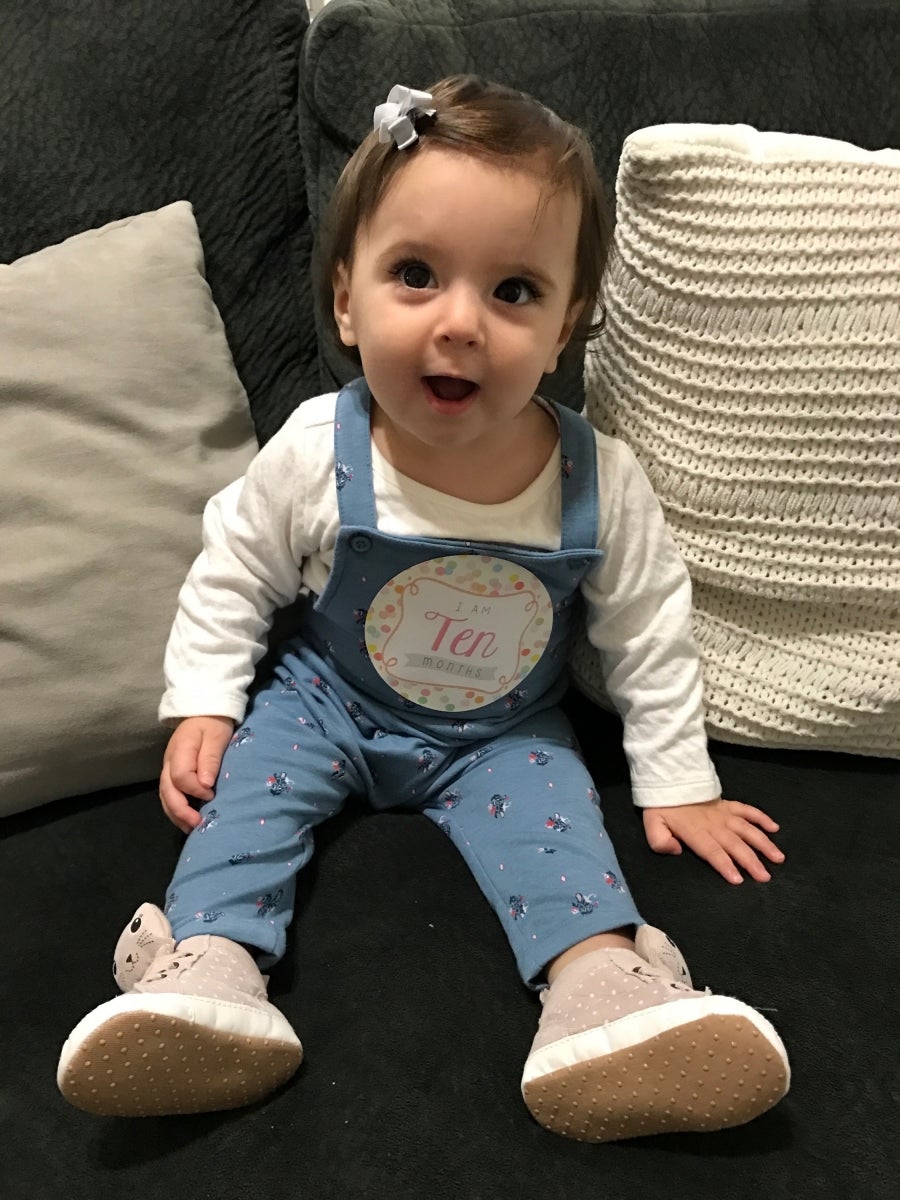 Kimberly noticed a huge difference after visiting Lynel. Within one week Analise gained three pounds and her weight gain continued as Kimberly and Analise met with
Lynel 
once a we
ek t
hr
o
ug
ho
ut
the course of their feeding plan.
"I don't know where Analise would be without
Lynel
because she was just hanging on by a thread," says Kimberly. "I seriously cannot put into words how thankful I a
m for her."
Today, Analise is healthy and doing great. Just like your typical one-year-old, Analise is beginning to walk and rapidly learning new things.
"I believe as mothers we sometimes think that with something that is supposed to come so naturally we should have it all it figured out," explains Kimberly. "Our bodie
s and situations are al
l different. I don't
wait
a second to tell others how important lactation consultants are."
The Lactation Center at Hillcrest is committed to providing compassionate care and support to mothers and babies during their breastfeeding experience. Our certified lactation consultants offer inpatient and outpatient services. For more information about the Lactation Center, please call the 918-579-8018 or click here.